Bekijk PDF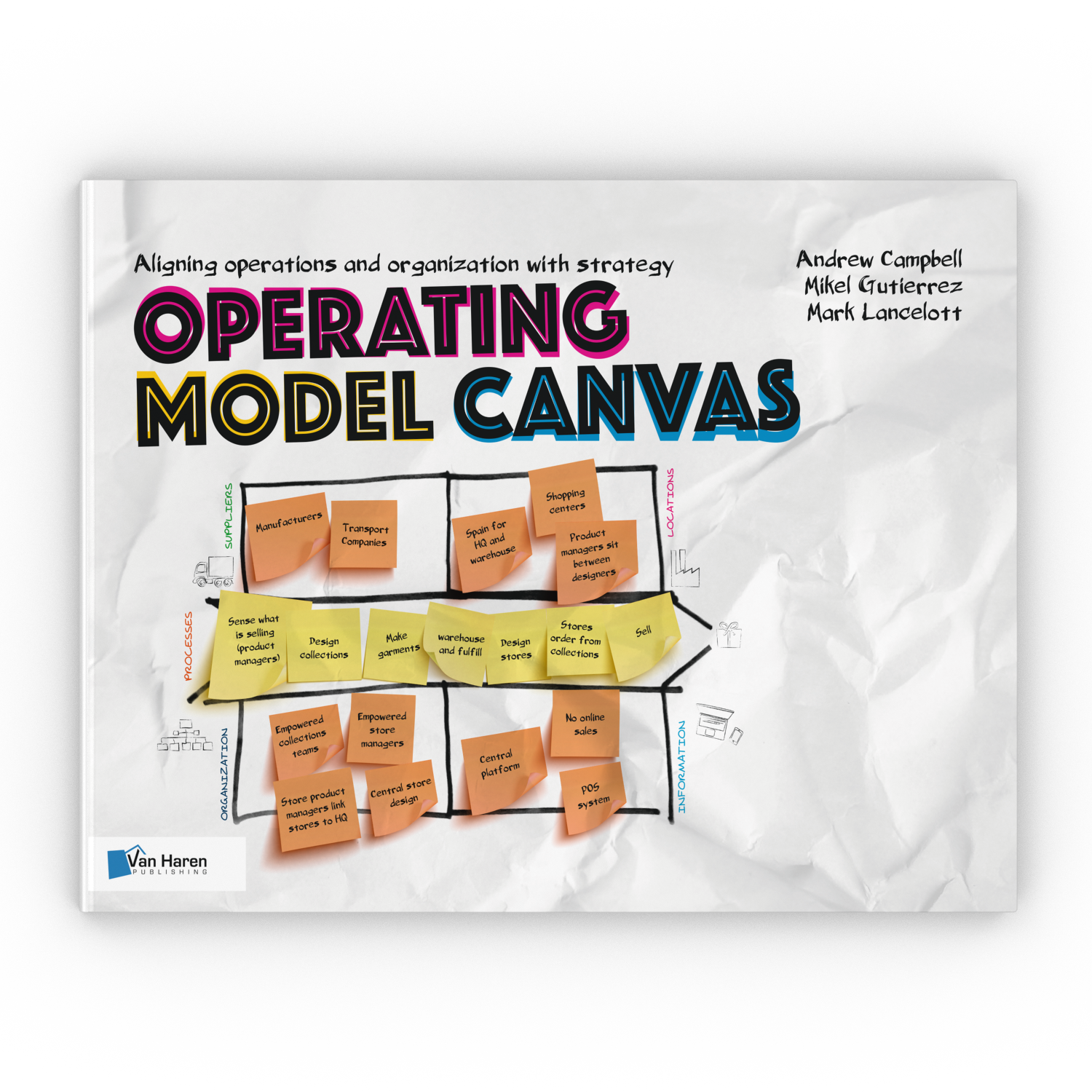 Operational Model Canvas
The journey from strategy to operating success depends on creating an organization that can deliver the chosen strategy. This book, explaining the Operating Model Canvas, shows you how to do this. It teaches you how to define the main work processes, choose an organization structure, develop a high-level blueprint of the IT systems, decide where to locate and how to lay out floor plans, set up relationships with suppliers and design a management system and scorecard with which to run the new organization. The Operating Model Canvas helps you to create a target operating model aligned to your strategy.
Opdrachtgever
Van Haren Publishing
Pagina's
228
Formaat
240x170mm oblong
Soort werk
ontwerp en opmaak omslag en binnenwerk
opmaak per spread
opmaak figuren
Meer weten over Coco en het boekenvak?


Vraag het e-book
Boek voor een Boek aan!
Boeken maken vereist vakmanschap. Bij zowel auteur, uitgever, redactie, vormgever, drukker en verkoper. Daarom deelt Coco kennis en ervaring met je, via dit gratis e-book vol vuistregels, basisbegrippen en handvatten uit het boekenvak. Vul hier je e-mailadres in, en ontvang Coco's e-book.